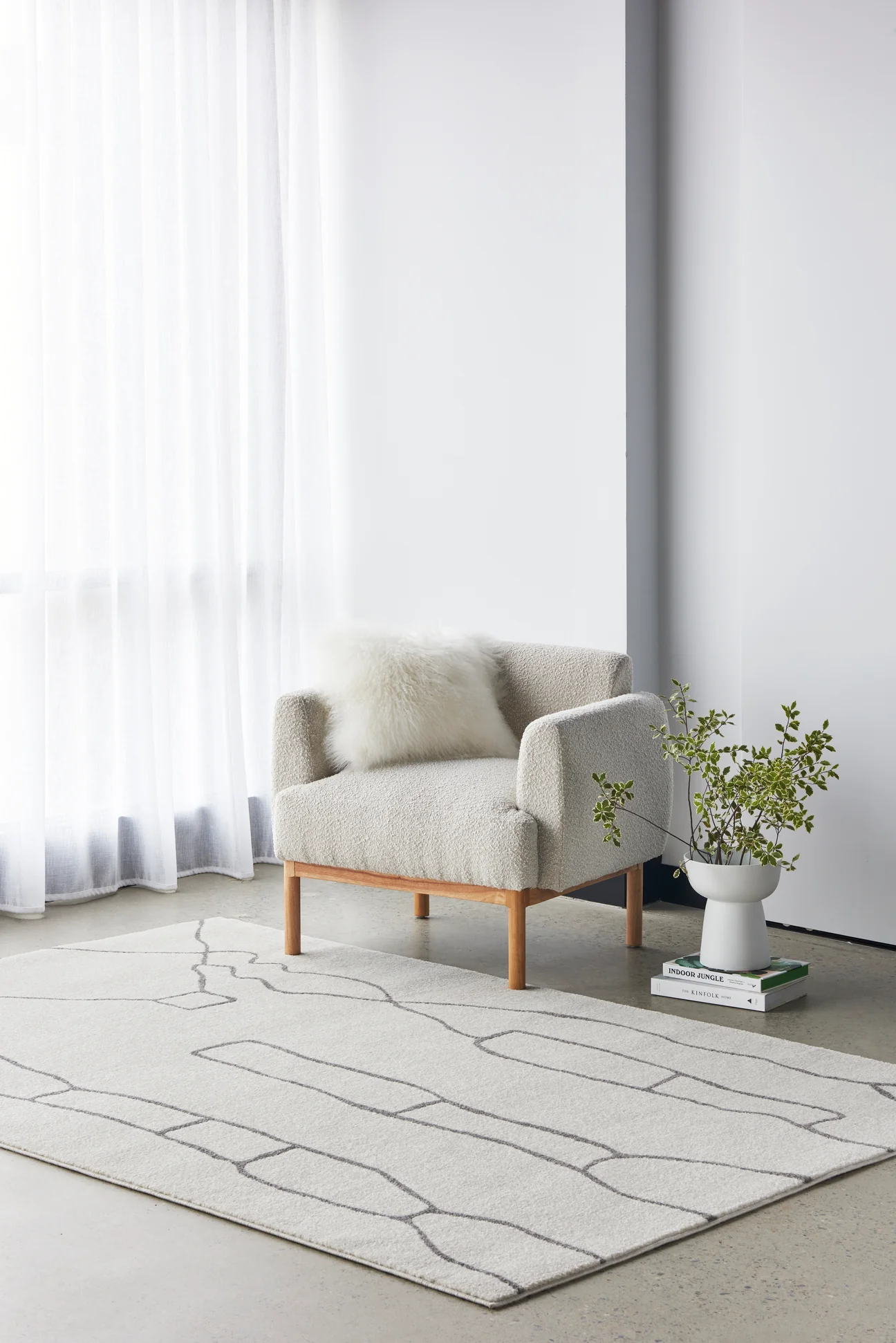 A brief history of minimalist design
Minimalism emerged in the 1960s as a reaction to the excesses of the previous decades and quickly became a popular style in architecture, interior design, and product design.
Minimalistic interior design and its design philosophy really took off in the 1960s, as a reaction to the materialism and consumerism of the time. People were looking for a more simple and pared-down way of life, and minimalism offered a way to achieve that.
Minimalist design was also seen as a way to create a more sustainable future, as it allows you to reduce waste and consumption.
In recent years, minimalist spaces have taken center stage in the interior design world. People are looking for homes that reflect the calm and peaceful environment they seek outside of the hustle and bustle of the outside world.
If you love simplicity and looking to create a minimalist living room in your own home, you don't need an interior designer. Here are a few tips to get you started on your minimalist journey!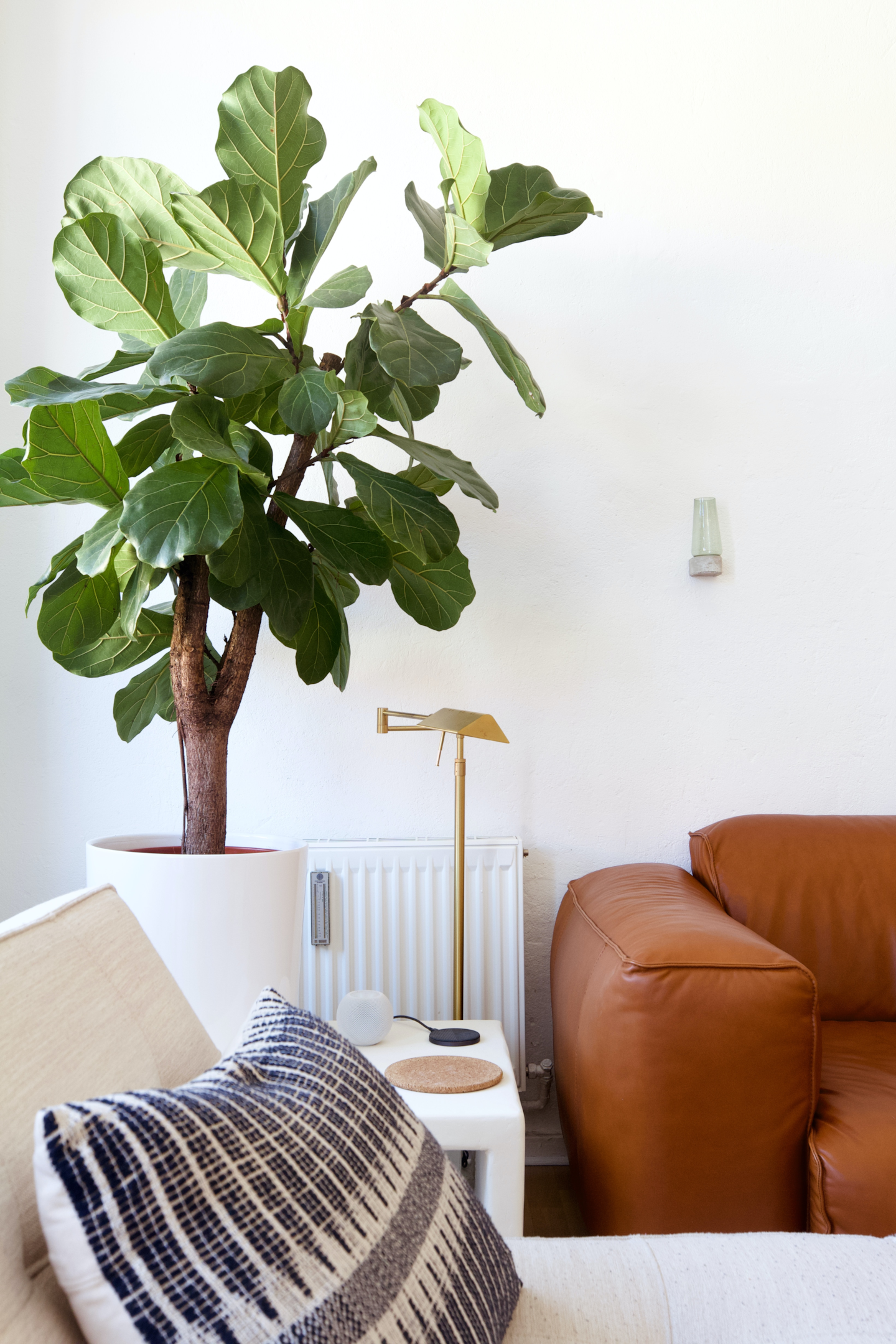 Minimalist Living Room Ideas:
Start with a neutral foundation for your minimalist room.
The first step to creating a minimalist living room is to start with a clean slate. This means decluttering your space and getting rid of anything that you don't absolutely need.
It can be helpful to pack up all of your belongings and then slowly start to bring them back into the room one by one, which can be especially helpful if you're styling a smaller room. This will help you to see what you really need and what you can live without.
Choose a neutral color palette for your minimalist living room.
Minimalist living rooms are typically characterized by a subdued color palette. This doesn't mean that you can't add pops of color, but it's important to keep the overall color scheme muted and understated. Neutral colors will help to create a sense of calm and serenity in your living room.
For a warm, neutral color palette, we love the use of beige, taupe, cream, ivory or even a classic black and white palette. Crisp white walls are excellent when establishing a minimalist base.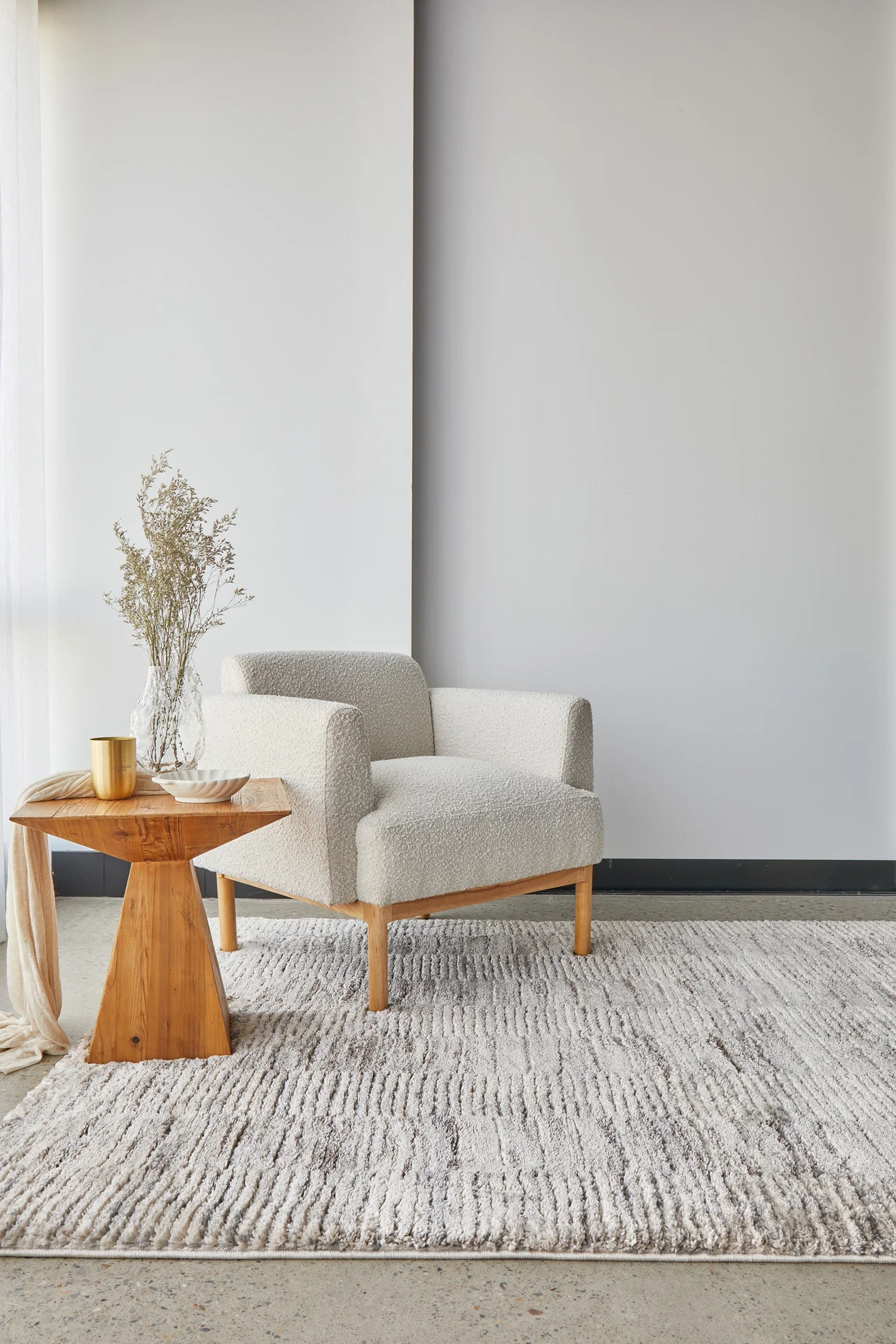 Simple shapes and clean lines will create a minimalist look.
Minimalist living rooms favour furniture that is all about clean lines and simple shapes. Avoid furniture with too much ornamentation or detail. Instead, opt for pieces that are sleek and modern. This will help to create a sense of uncluttered space in your living room and make you feel relaxed.
Add natural light and liven up the whole room.
Natural light is essential for any minimalist living room. It helps to brighten up the space and make it feel more open and airy.
If possible, choose a living room that gets plenty of natural light. If you don't have a lot of natural light, you can add mirrors to reflect the light around the room.
Minimalist lighting is often functional and understated. A perfect example of minimalist lighting includes pendant lights to utilise wall space, table lamps on your coffee table, and floor lamps next to your sofa.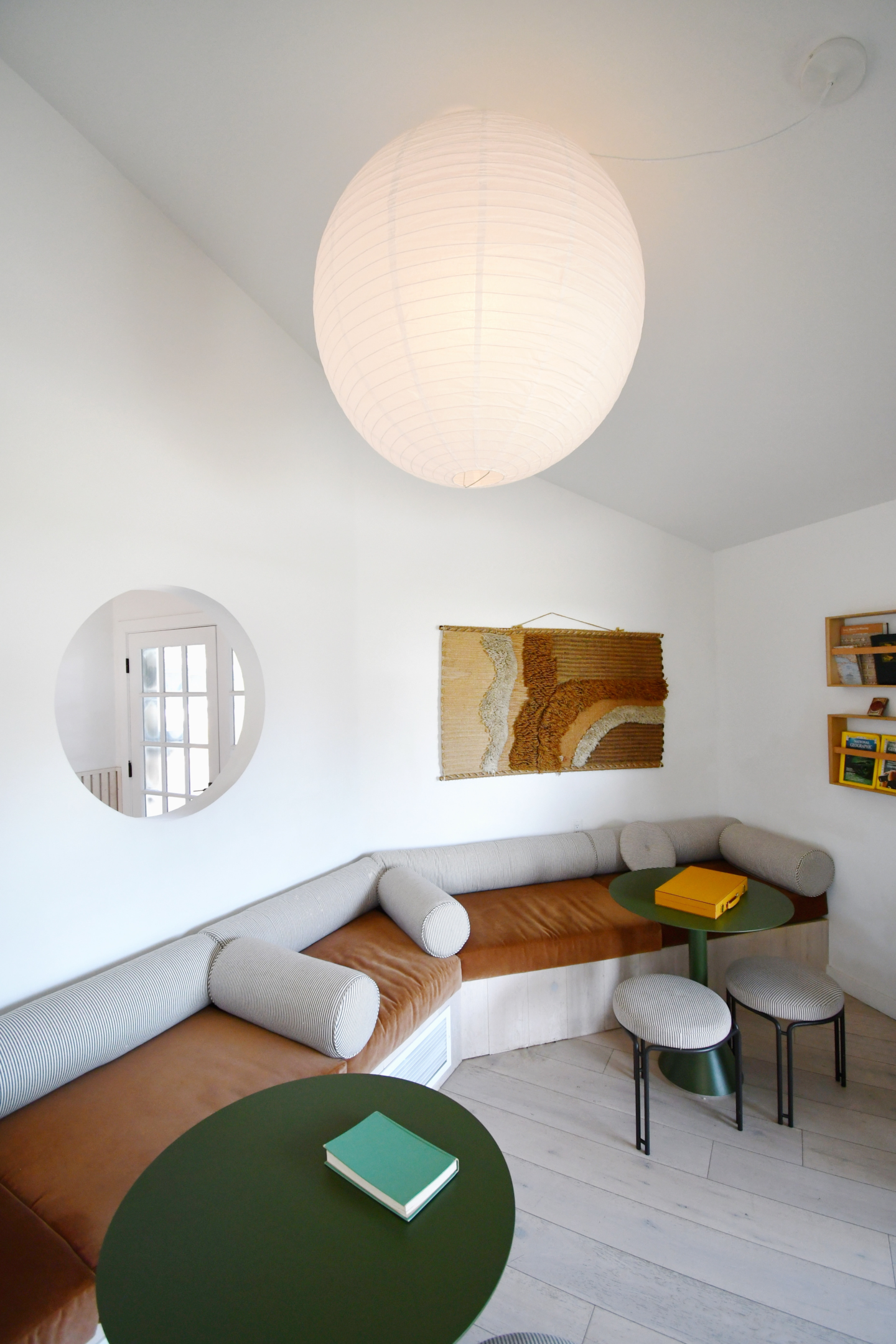 Living room ideas for your minimalist furniture.
Minimalist chairs are often made from the same materials as sofas and have a similar style. They may have a backrest and armrests, or they may be more minimalist and have no backrest or armrests.
Minimalist dining tables are often made from wood or metal and have a simple rectangular or round shape.
Bring nature inside and go for some natural touches.
Plants are a great way to add natural elements to any minimalist living room. They also help to purify the air and improve the overall mood of the space.
Choose plants that are low-maintenance and easy to care for.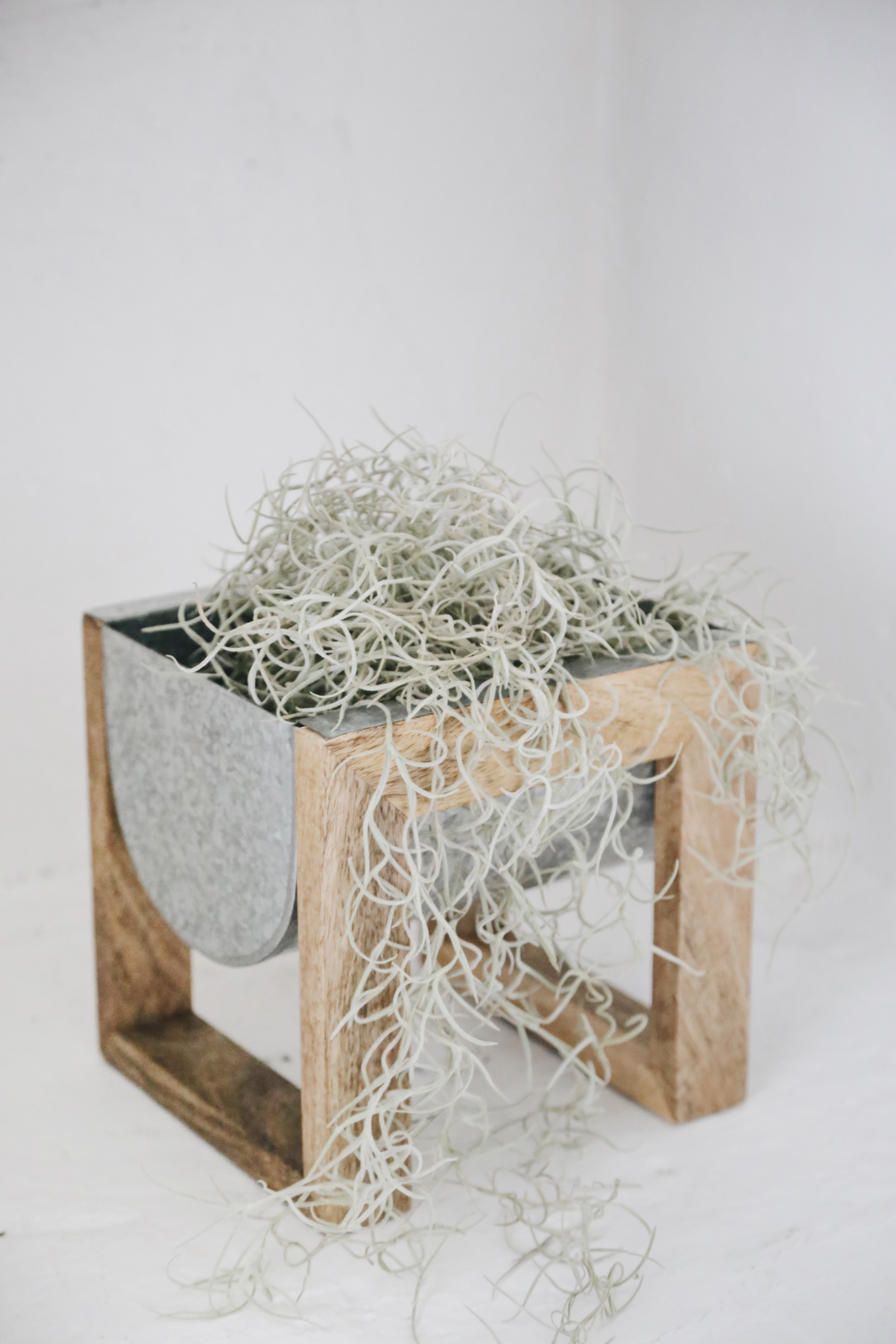 Minimalist decor is sparse and intentional. Add interest with key pieces.
When it comes to accessorizing, the less is more approach is the one you will want to take.
A few meaningful items or decor can go a long way in adding personality to your minimalist living room. But don't overdo it so you can achieve that minimal decor look. Too many accessories will start to clutter the space and defeat the purpose of a minimalist design.
Create a spacious living room with a neutral rug.
A natural rug to complement your minimalist living room is a necessity!
For the color palette, it's best to keep things simple: white, black, ivory or beige. This helps them to blend in with the rest of the décor and create a sense of calm and serenity.
You can also find minimalist rugs in other colors, such as navy, olive green, or rust, which will give your minimalist living room a touch of warmth.
We love a white area rug, as it's easy to style and works with any neutral color palette of your choosing.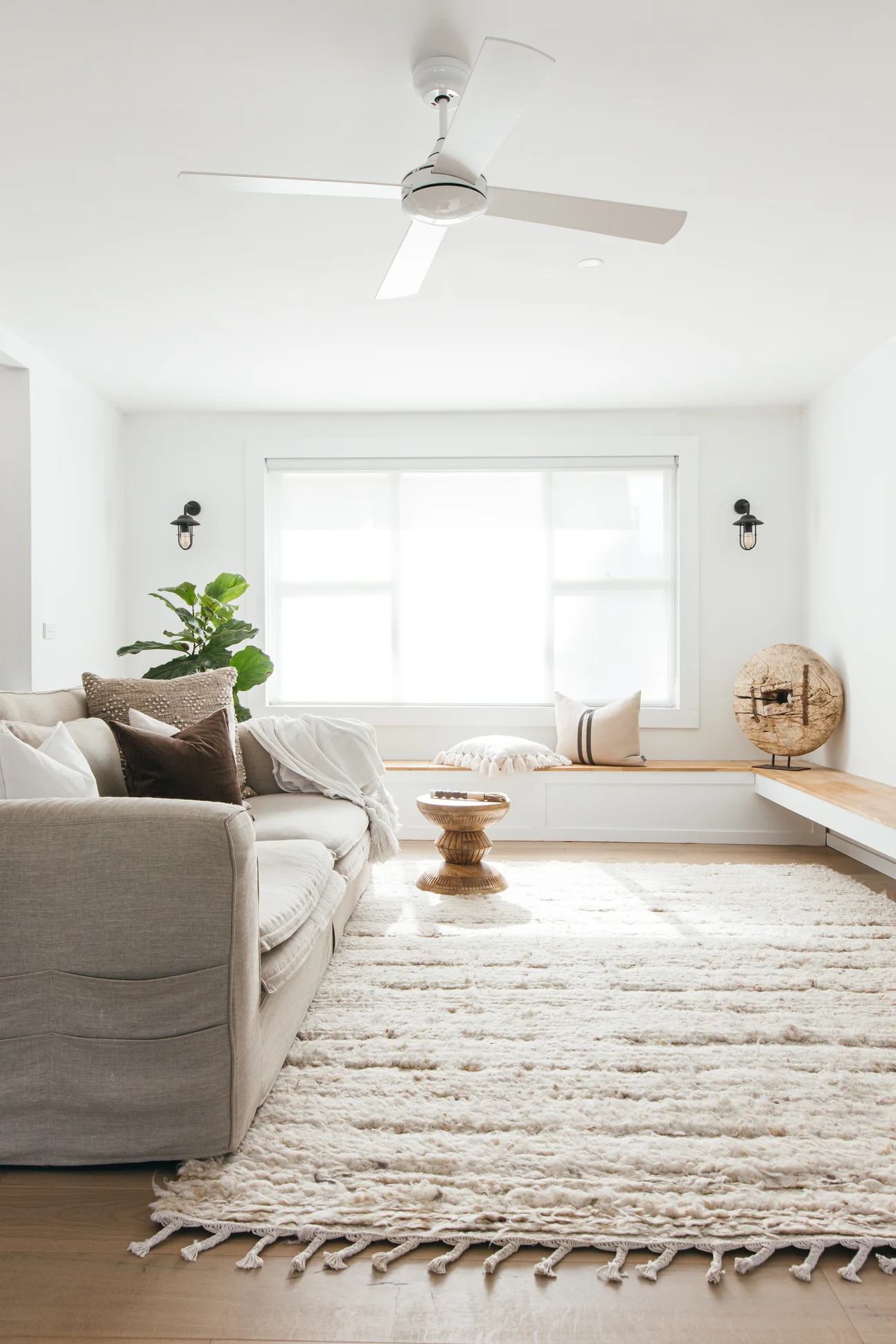 Rug patterns that work with your minimalist living room.
These often have simple patterns, such as stripes, chevrons, or geometric shapes which can add visual interest to the room without being too overwhelming.
You can also find options with no pattern at all if you really want to pare down.
Minimalism embraces natural textures and durable materials for your rug.
Minimalist rugs are often made from wool, cotton, or jute. These materials are durable and easy to care for, especially in a busy room like your living space. You can also find some made from synthetic materials, such as polypropylene or polyester.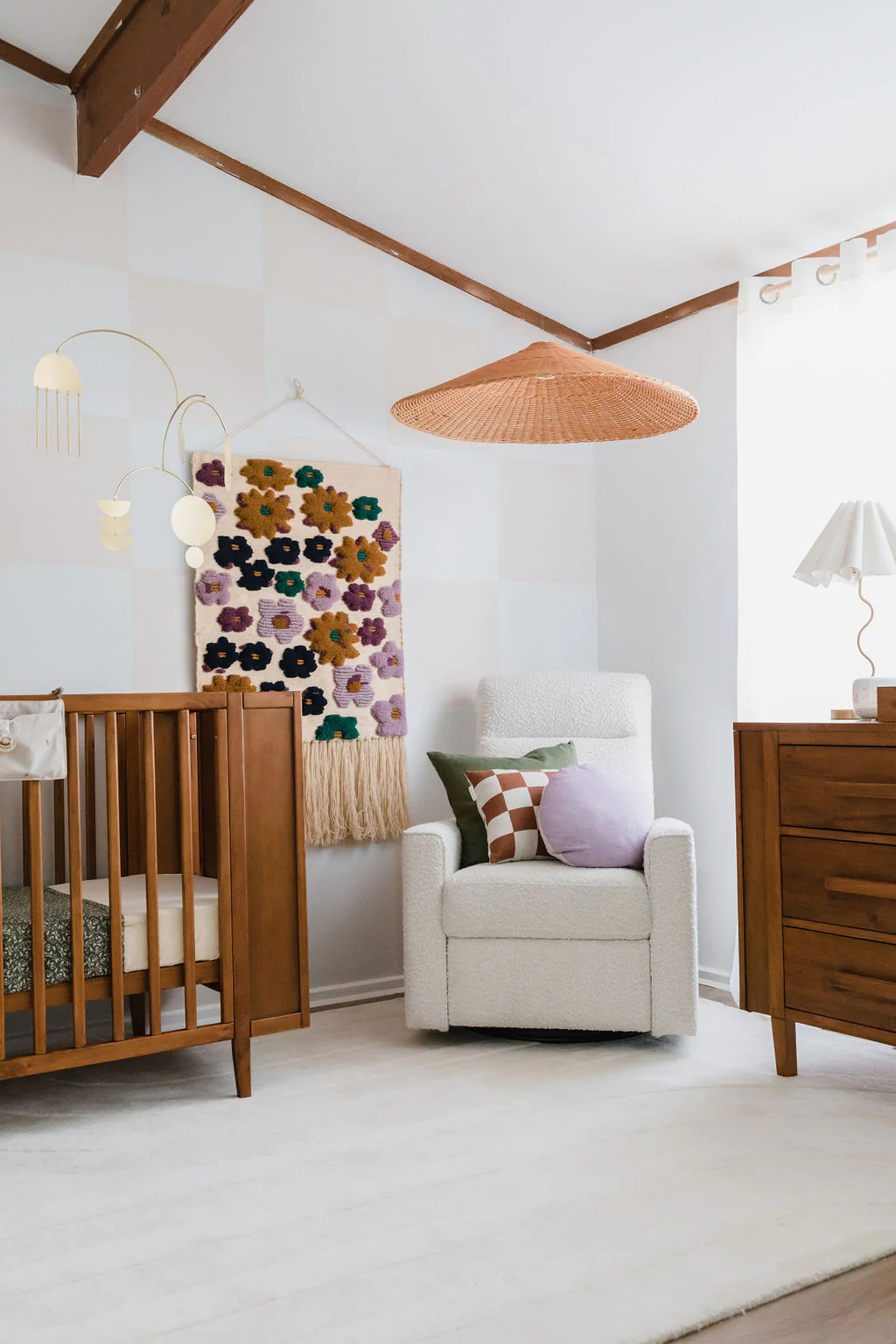 Rug shapes to compliment your warm neutral palette room.
Minimalist rugs can come in any shape, but the most common shapes are rectangular, square, and circular. The shape of the rug will affect the way it looks in the room, so choose the shape that best suits your needs.
Create the perfect minimalist style and size accordingly. 
The size of the rug will depend on the size of the room and the furniture in the room.
If you have a spacious living room, you should definitely invest in a large rug. The neutral color palette of the rug won't burden the space, but make it more inviting to sit down and chill in!
Storage solutions will help your minimalist space soar.
One of the biggest challenges of styling and creating a minimalist living room is finding a way to store all of your belongings.
The key is to use storage solutions that are both functional and stylish. There are a variety of storage solutions available that can be customized to fit your specific needs.
The best minimalist living rooms take advantage of vertical space.
This is one of the most important tips for maximizing storage in a small room and will help you to avoid clutter.
You can use wall-mounted shelves, cabinets, or pegboards to store items up high. Utilise your walls as much as you can! This will free up floor space and make your home feel more spacious.
Use furniture with hidden storage.
There are many pieces of furniture that come with built-in storage, such as ottomans, benches, and coffee tables. These are a great way to add extra storage without taking up any more space.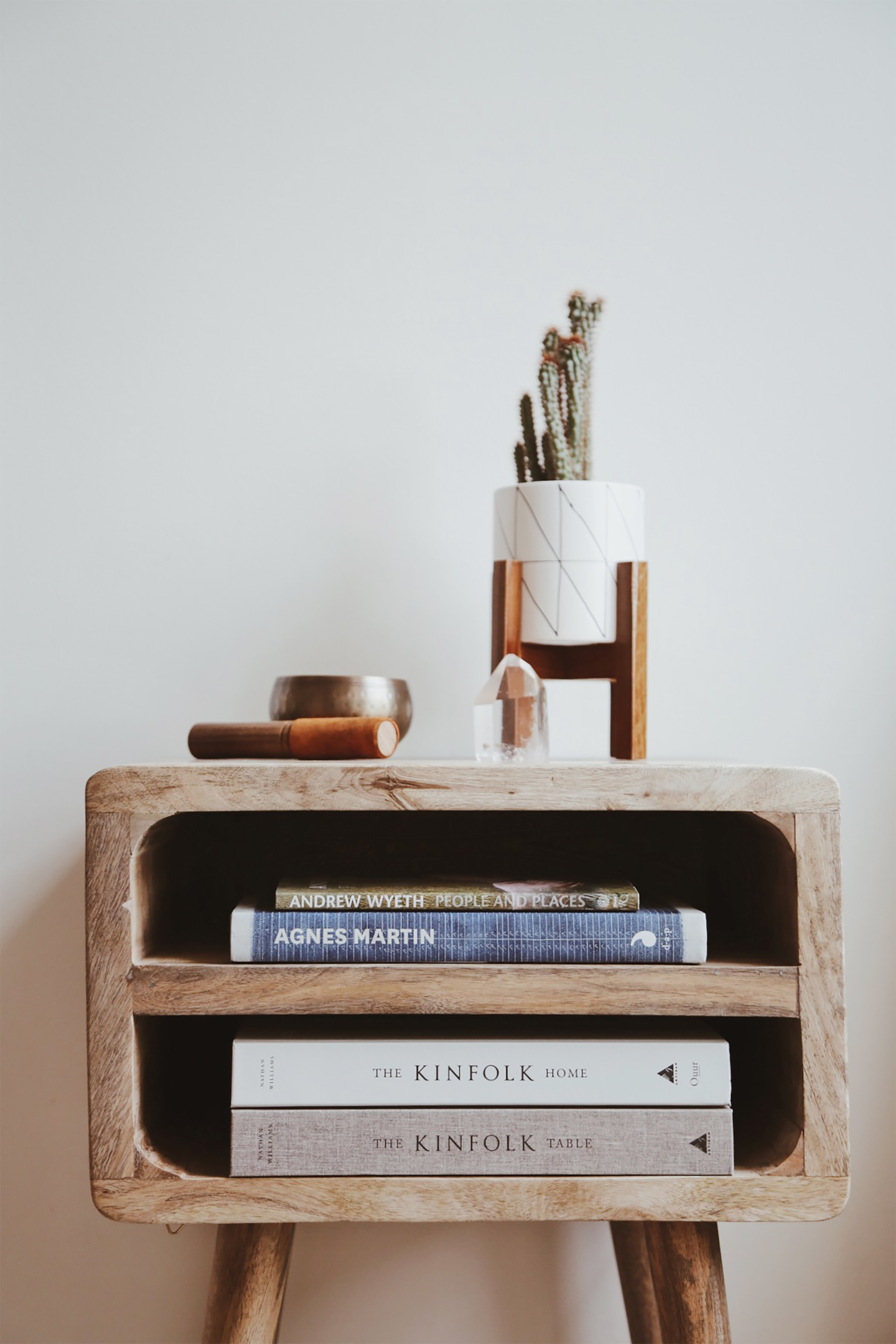 Here are some additional tips for creating the perfect minimalist living room:
Choose furniture that is made from natural materials and wood tones.
A linen or leather sofa, wooden chairs, and a mid-century coffee table will give your open space a lived in, clean aesthetic.
Add artwork with clean, sleek lines to your white space.
The artwork of your choosing should be proportional to the size of the wall and should not overwhelm the space.
This is a great way to create visual interest in your living room without adding too much clutter to your walls, so you can enjoy your minimalist living to the fullest.
Style a simple vase and dried flowers on your coffee table.
Vases with clean lines and uncluttered designs are a great way to showcase the beauty of flowers. Style using vases made from materials such as glass, ceramic, wood or metal.
Dried flowers are a great way to add some natural texture to your space. They are also low-maintenance and can last for months, and can be styled in a variety of ways.
Air plants are a unique and interesting way to add greenery to a minimalist space. They do not need soil to survive and can be mounted on walls or hung from ceilings.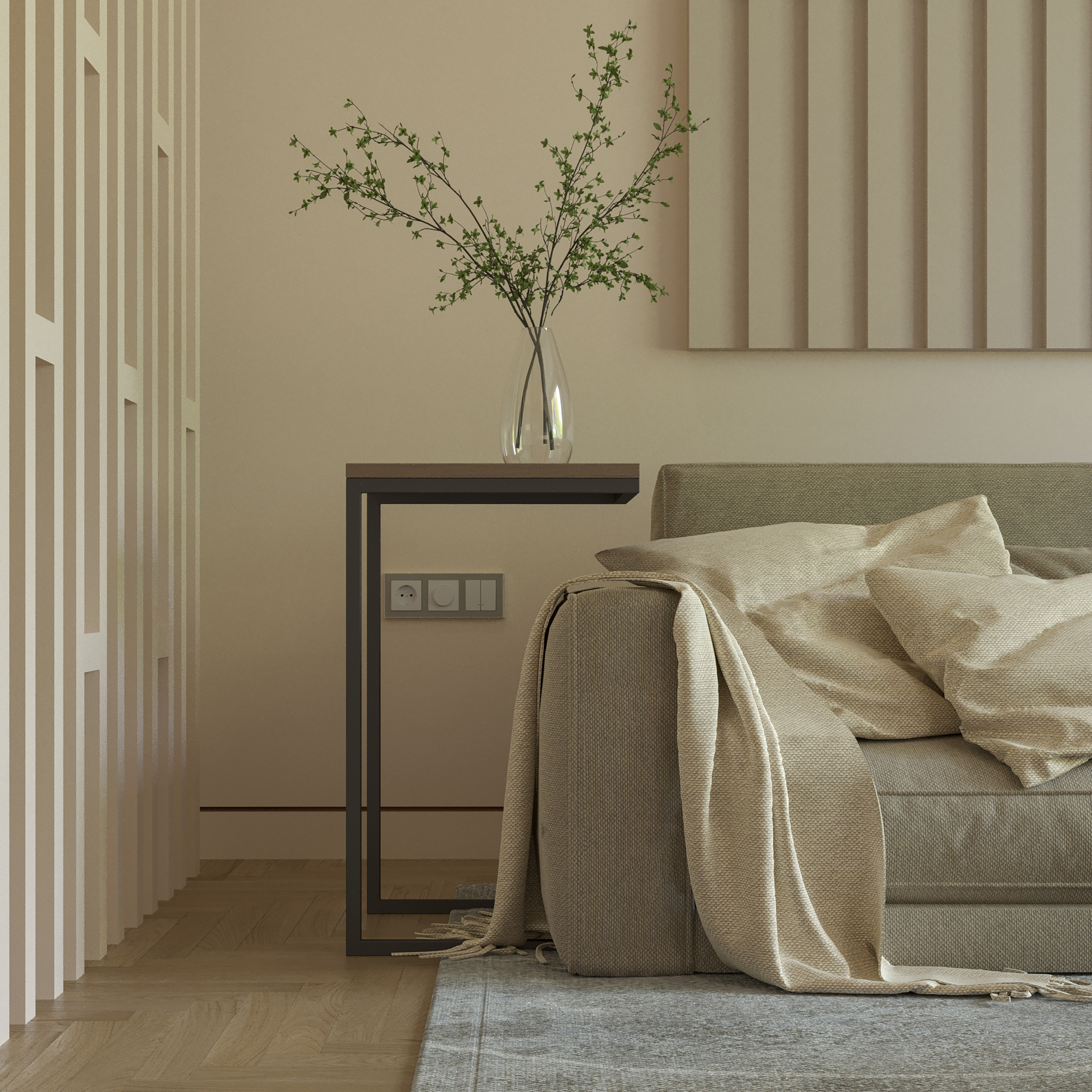 More mood lighting tips and tricks.
Use lighting to create different moods in your space. For example, you can use dimmer switches to create a more intimate atmosphere in the evening. We absolutely love amber-colored lights to give your space an inviting feel.
Get creative with your space and be your own interior designer.
If you have a small space, you can use mirrors to make the space feel larger.
You can also use furniture to create different "zones" in your living room, such as a reading nook, floor seating area or a play area for kids.
Adding a fireplace to your living room can operate as a statement piece and allow your space to feel cozy and beautiful.
With our minimalist living room ideas, you can create a minimalist aesthetic for your living room that is both stylish, functional and environmentally friendly!
--
Need more minimalist living room ideas or interior design ideas?
Follow us to learn more about how to style your minimalist rugs in your new minimalist living room!