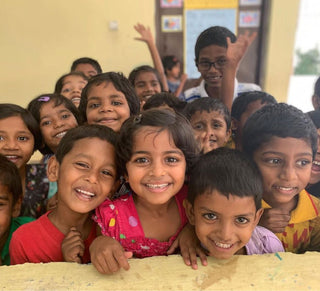 Creating change, one rug at a time.
Meet our founder and get to know more about how your rug purchase makes an impact.
Changing lives since 2019, Rugs from Good was born from a desire inside to create change. Read about how a Netflix documentary inspired our social enterprise.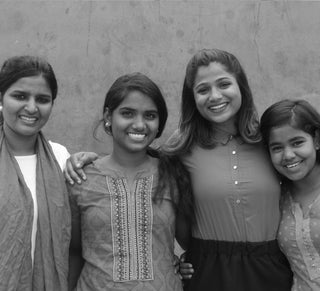 Our mission
Rugs for Good is a social enterprise whose goal is to help break the cycle of poverty through educating the children of India.
At Rugs For Good we believe in a fair and equitable society whereby everyone should have access to the same opportunities. We believe that big and small businesses can help create a better world for all. That's why we have created a business that is dedicated to giving back. 
We have chosen to support the Shanti Bhavan Children's Project. A registered Not-for-Profit organisation who empower children from India's lowest socio-economic class to break the cycle of generational poverty through education, leadership and compassion. 100% of our profits will go towards supporting Shanti Bhavan to continue the life changing work that they do and to help them raise enough funds to build a second school. Learn more about what the Shanti Bhavan Children's Project does here: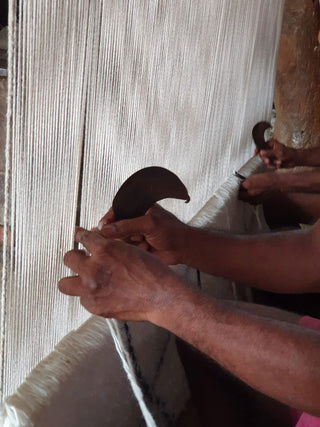 We are a GoodWeave International Industry Partner
Being an industry partner to GoodWeave International supports them to continue their work towards ending child labour. This means supporting an organisation that has rescued and offered long-term educational sponsorship to thousands of children.  GoodWeave monitors rug making facilities and factories through a system of unannounced, rigorous inspections to help improve the ethical standards within the rug making industry.
All our rugs are child labour free
We have sourced rugs from various importers, manufacturers, and wholesalers with the assurance that all rugs that we sell on Rugs For Good are child labour free. This is the number one for us. All our rugs are GoodWeave, Care & Fair or equivalent certified. 
Our signature Slow Weave rug collection is of the highest ethical standards within the rug industry
Our founder Jess designed and manufactured this award-winning collection to gain a more intimate connection to the art and process of rug making. To learn every step of the way, how beautiful rug creations move from design concept and into our homes. During this process, she gained an insight into the rug making process and address any ethical issues along the way. Working closely with her factory partner in India, they created rugs of the highest ethical standards within the rug industry.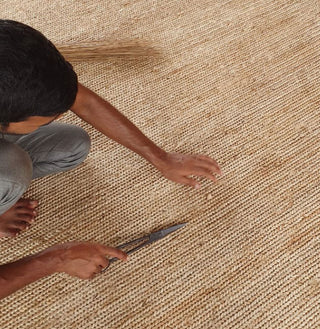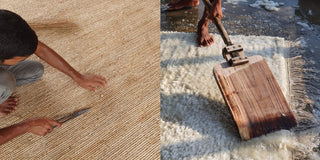 Our Rugs For Good Exclusive range
Slow weave
Slow Weave rugs are made in small batches to ensure that the artisans are provided with long term, sustainable work rather than short and large bursts. This is to support our beloved artisans who create these beautiful pieces of art. We only work with one group of weavers - not multiple factories. If you want an incredibly special rug, look no further than our premium quality, ethically made Slow Weave rugs.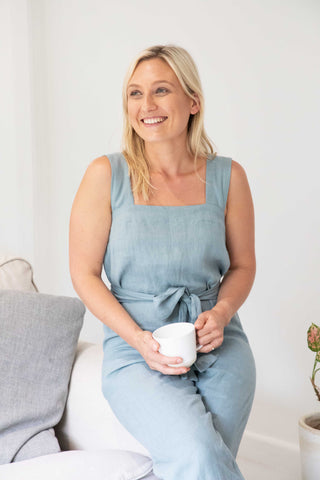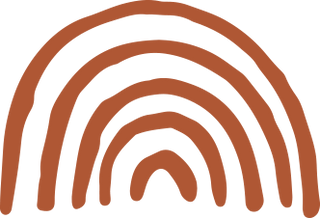 Our Founders Story
Our founder Jess is a former social worker who wanted to continue creating positive change in the world while on maternity leave. Setting up Rugs For Good was the best way to do this, with a love for a good rug and a compassionate heart, she wanted to interweave her passion for helping others and creating beautiful living spaces. She believes rugs can change the feel of a whole room and why not change lives at the same time? What better feeling is there?
After watching the Netflix documentary "Daughters of Destiny" she was overwhelmingly inspired and started learning more about how she could help some of the most disadvantaged children of India. This is how Rugs For Good was born. 
"Never doubt that a small group of thoughtful, committed citizens can change the world. Indeed, it's the only thing that ever has"